Listening to People and Mother Nature the Secret to Rapallo's Success
Posted: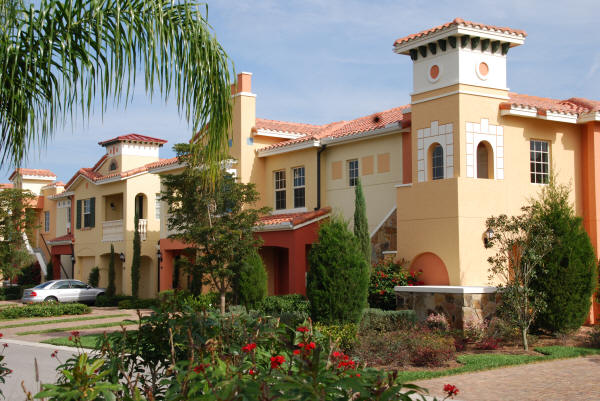 As published in Naples Daily News
For the past 17 years Jim Wallace, creator of some of the most successful communities in Southwest Florida, has been both professor and student in the classroom called real estate.
Wallace has perfected the resort-lifestyle community, leading the way with innovative thinking into what Baby Boomers really want in their home, their community and their diverse lifestyles and then translating that mosaic into highly amenitized but eco-conscious, coastal Mediterranean-style communities at a price most people can afford.
His key to success is lots of market research.  Firstly, listening intently to US homebuyers share their needs, wants, aversions and dreams. Secondly, walking the quaint seaside villages of the Italian Riviera and sharing time with the locals. Thirdly, looking for new ways to integrate energy and cerebral spaces into pedestrian greenspace.
Wallace has translated this into a tapestry of true Mediterranean Revival architecture, resort-lifestyle amenities, innovative hardscaping and landscaping, all with a great sense of place and community.
Perhaps nowhere is this more true than at Wallace's most recent Estero communities, Rapallo at Coconut Point, the gated, waterfront community of 540 homes, which is approaching sell-out (only 30 left) and the Art District at Rapallo, the future, cosmopolitan, mixed-use community of 256 homes and 36 live/work studios plus upscale restaurants, galleries, shops and a performing arts theatre, both located within Coconut Point at US 41 and Williams Road.
Every home at Rapallo includes membership in the exclusive 88,000 square foot Club at Rapallo with its Clubhouse and Lagoon Pools, its Tennis Center with Pro Shop and Stadium Court, its Fitness Center with Spa and Olympic Lap Pool, its Arts and Learning Studio, its Botanical Garden and Bocce Cortiles plus its four neighborhood parks and pools, five fishing piers and 22 acres of stocked lakes,  23 acres of protected wildlife preserve, two miles of walking/biking paths and award-winning Mediterranean landscaping.
Perhaps the best amenity is the five Pedestrian Gates connecting Rapallo residents to the new Coconut Point Town Center with its 140 restaurants and shops and the future Art District.
Rapallo residents also have their own "Museum of Art" right outside their front doors. Carefully staged throughout the clubhouse, the lagoon pool, the sports club, the town center, the parks, the botanical garden and the walking paths is an impressive collection of paintings, sculptures and fountains. Wherever you go, public art surrounds you.
"In the end, great communities are not judged by their bricks and mortar. They are judged by their culture and their charity," says Wallace.  "And I believe connectivity, greenspace, public art, shape and color are essentials to give a community its sense of place…and a sense of ownership for its residents."
Wallace's future community, the Art District at Rapallo, takes the concept to the next level.
"Strolling slowly down cobblestone streets accented with fountains and sculptures. Sitting in a sidewalk cafe watching a street festival. Browsing the local markets for fresh goods. Taking in an early performance at the theatre. These are all Mediterranean traditions." said Wallace.  "Now, this friendly, connected, cosmopolitan lifestyle will come to life in Southwest Florida."
Located along US 41 at Williams Road, just north of the new Coconut Point Town Center and adjacent to The Club at Rapallo, the Art District at Rapallo will be unlike any other neighborhood in Fort Myers, Estero or Naples.
The Art District is an urban village of terrace homes, park lofts, villas, live/work studios, restaurants, galleries, shops, public art and performing arts venues interwoven in pedestrian-friendly neighborhoods along quaint streets dotted with parks and plazas.
"The people in the coastal towns of Liguria, Italy are intimately connected to their public spaces – the streets, promenades, parks, churches, theatres and sidewalk cafes," explains Wallace.  "No day is complete without the 'passeggiata', the evening stroll to dinner including a chat with neighbors and an artist's impromptu performance.
"Maybe it's because I'm a Baby Boomer, but I believe Americans also want this peace of mind and sense of neighborhood."
Wallace continued, "The Art District recreates this connected lifestyle with relaxing places to walk or pause, take it all in, enjoy a street festival or crowded cafes, art galleries and of course laughter. It's my dream Rapallo will become a gathering place for anyone who enjoys people and life itself."
Since 1990 Wallace has built over 2,200 homes in five communities in Southwest Florida, Rapallo at Coconut Point certainly is his flagship.
The Club at Rapallo is a gated, waterfront neighborhood of 450 homes nestled around six lakes and an 88,000-square-foot club with just about everything.
The second neighborhood is The Enclave at Rapallo, a gated, waterfront peninsula of 90 coach homes each with lake views to a pristine wildlife preserve.  In addition to the Club at Rapallo amenities, the Enclave also enjoys its own gatehouse, clubhouse, pool and parks.
At the Enclave the three-bedroom/two-bath Coach Homes range from 1,606 to 1,836 square feet under air and 2,078 to 2,264 total square feet. Prices start at $274,000.
Membership in The Club at Rapallo is included with all homes . There is no CDD. No annual club dues. No monthly minimums.
Club tours , models and information is available at the Rapallo Sales Center (past the gatehouse) at The Enclave Model Center, Estero, just north of Coconut Point Town Center. Or call 239-948-2929.